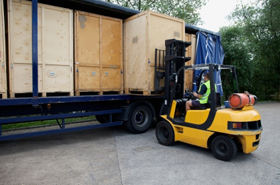 Stowage program
OPTIMISING INSTEAD OF TESTING – SAVING TRANSPORT COSTS
Stowage program
With our EDP stowage program, we can calculate the optimum capacity of transport units from trucks to air freight containers to the best possible spatial use of boxes. This saves money in transport equipment and with the crate maker.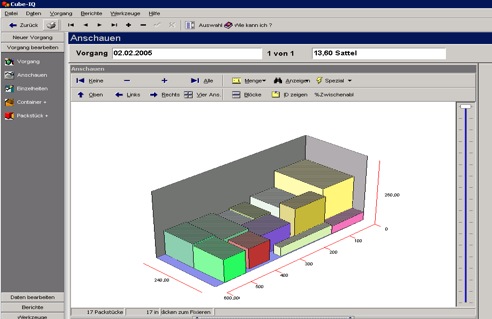 What can the program do?
Quick calculations for shipments transported by several containers or trucks
Taking maximum weights per loading unit into account
Packing pieces with different weights, different stacking regulations
Loading several containers, certain packing pieces but in pre-defined containers
Non-loadable area (e.g. gooseneck chassis) can be taken into account
Quickly calculate, e.g. for 80 different crates and crates to determine how many loading units are required
Packing pallets optimally and then stowing them as best possible
ULDs (air freight containers) can easily be calculated
we can load not only boxes, also rolls, L-shapes (sofas), and so on
With optimum stowage, we were often "half-a-truck" cheaper!
If we take care of the transport, the calculation is free of charge!
You need help?
Just contact us at
+43 1 29 199 0
Stock levels query
Please contact our employees regarding an online access