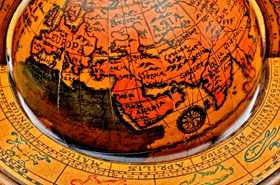 EUROPE – ASIA
Freight transport
Freight transport by truck
We are accustomed to thinking in holistic terms and plan your dispatches in the same way.
Shipping from A-Z – from order acceptance to delivery. This covers a range of services which our dispatchers handle for you, including loaded cargo. We regularly hire more than 200 trucks which we load for full and partial shipments within Europe, from and to the Middle East, even to North Africa.
Modern vehicles of various kinds, quick and seamless handling of your services.
We offer you:
Truck tarpaulins / truck cases
Semi-trailer trucks (also tautliners) as well as trailer trains
Cooling and thermal vehicles
Jumbo transports (large-capacity trucks)
Special vehicles for large sizes or heavy goods
Small trucks for particularly urgent shipments
Hazardous goods transports
Customs handling and neutralisation of your non-EU transactions
Motivated and flexible employees in truck shipment planning and truck drivers strive for the highest level of customer satisfaction while following all regulations prescribed by law. You are thus spared unpleasant surprises.
All the vehicles we use, regardless of their nationality, meet the highest European standards and can be reached continuously by mobile phone or satellite system. A high level of transparency and effective action allow the shortest possible planning times for the shipment.
MHM – OUR SERVICE WILL CONVINCE YOU
You need help?
Just contact us at
+43 1 29 199 0
Stock levels query
Please contact our employees regarding an online access