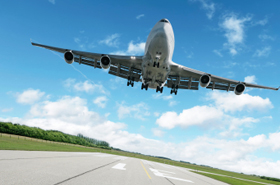 Air freight worldwide
CONTACT US –
CONSULTATION IS
IMPORTANT TO US
Air freight
We handle air and sea freight for you – from and to all airports worldwide through our global partner and agent network.
Line services with all IATA airlines
Groupage cargo export and import (combining various shipments for the same country or destination airport)
House-to-house deliveries, takeover ex works and delivery free to door by us or our partners
Sea-air or air-sea service
Full-freight charter flights
Hazardous goods
Packaging
Made-to-measure transport insurance
For particularly urgent shipments we recommend our Air Cargo Service
Proper schedule coordination with our customers is something we take very seriously! Air freight is always the fastest way of transporting your shipment to the destination point – but not always the most cost-effective. That is why we calculate your needs individually for each case. Almost every airport can be reached by direct flight on the same day. If your air freight shipment takes longer, we will calculate the most cost-effective form of transport by taking the arrival time into account.

Thanks to our online connections to the most important airlines, we achieve full transport time control.
We have your shipment under control at all times!
We will be happy to offer you "combined transport" air-sea or sea-air for some changeovers. A combination of air and sea freight often achieves the desired effect, that is, a transport system which meets your deadlines and cuts your costs.
You need help?
Just contact us at
+43 1 29 199 0
Stock levels query
Please contact our employees regarding an online access