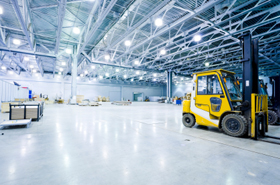 SHIPPING INSURANCE TRANSPORT INSURANCE WAREHOUSE INSURANCE
BETTER SAFE THAN SORRY –
ASK US HOW WE CAN BEST
SUPPORT YOU
Insurance
We want your shipments to be well protected
Forwarders insurance
We automatically buy in the SVS/RVS/LVS (forwarders-insurance certificate). This forwarder insurance provides coverage according to the applicable AOESp (Terms of Business - General Austrian Terms of Shipping) and covers damages caused by us as a shipping company.
Haulage insurance for transportation
The goods which you entrust to us should, of course, always arrive at their destination safely and intact. The damages you suffer should remain as small as possible for goods damaged or destroyed in an accident, stolen from the means of transport or along with it.
Why we recommend taking out a transport insurance.
MHM Spedition has very favourable terms with insurance companies because of the large insurance volume and the virtually claim-free transports so far. We will be happy to pass on this premium benefit to you. In the event of a claim, quick and easy handling of claims is guaranteed.
Reasons in favour of taking out a permanent transport insurance:
Security for all parties participating in international commerce
In case of damage, there is no time-consuming and nerve-racking back and forth over responsibilties among the involved shippers and freight forwarders
Insurance of the actually possible claim and not merely replacement according to the relevant liability restrictions (AÖSp, CMR, WA, etc.)
Insurance based on "all risks" with only a few, understandable exclusions
Compliance with letter of credit regulations
Affordable insurance premiums through MHM
Indirect and direct damages as well as purely financial claims are generally not covered by a transport insurance. This includes commercial risks such as market loss, quality risks, losses in exchange rates and similar items which are simply uninsurable.
Warehouse insurance
As part of the aforementioned warehouse insurance, you are protected from errors by the forwarder company in its capacity as a warehouse manager according to the applicable AÖSp provisions. You are, however, not insured for damages generally not caused by the shipping agent, such as from fire, storms, snow pressure, mains water, burglary etc. We have a regular guard service which checks the warehouse items regularly at night. Still, we recommend separate warehouse insurance for more extensive risks such as burglary/theft or other elementary events. We will also be happy to pass on to you the affordable premiums we get from our insurance.
You need help?
Just contact us at
+43 1 29 199 0
Stock levels query
Please contact our employees regarding an online access